5 Products to Get Your Mario Kondo On!
Nothing beats a clean and organized home to keep you productive and at peace.
Here are 10 of our favourite products that will help get you organized, without sacrificing style.
.
STOWIT JEWELLERY BOX
Running out of space to store your jewelry? Stowit Storage Box neatly stores your jewelry with three compartments. Its large surface doubles as a display top to store everyday accessories, perfume and more. Its also linen-lined which will keep your jewelry protected.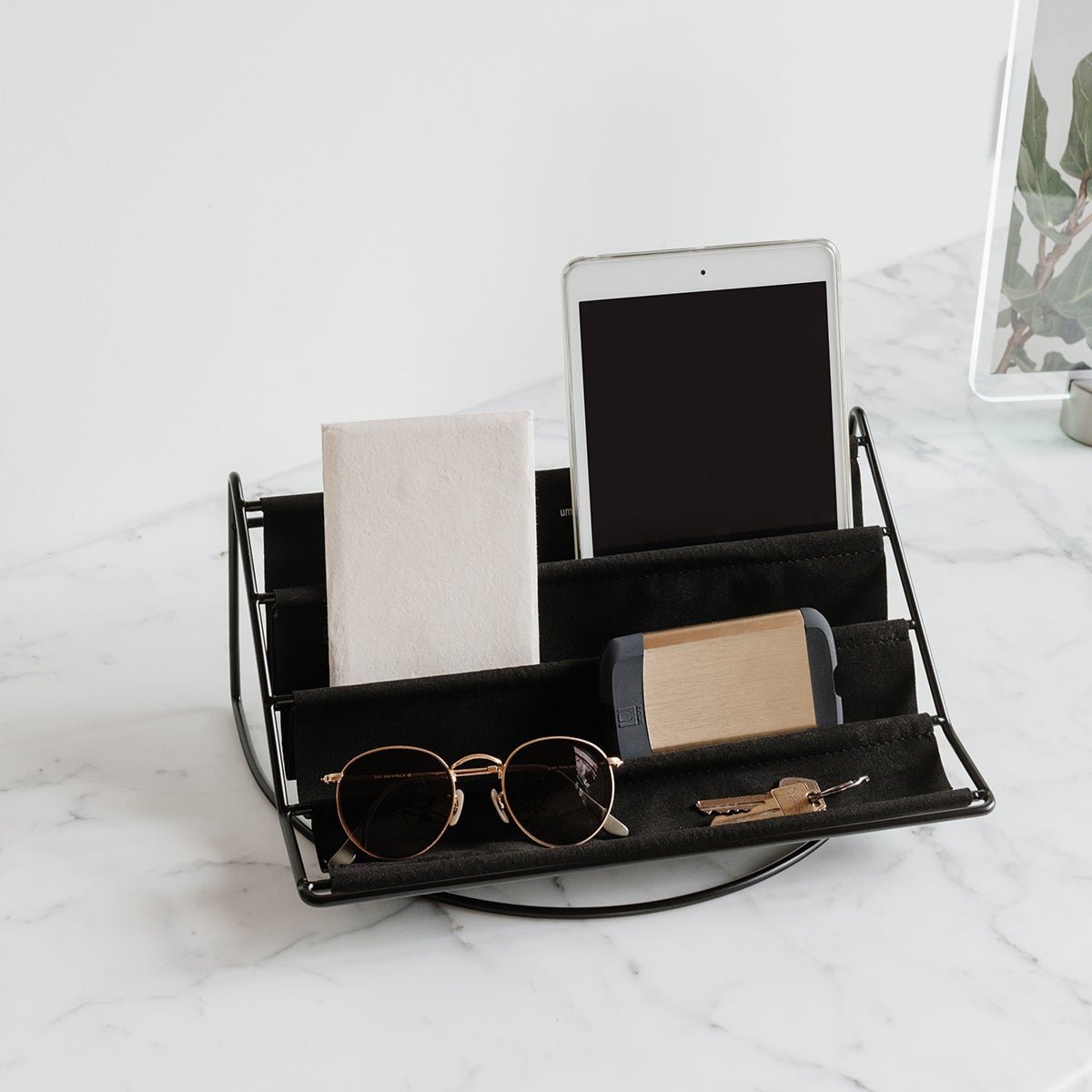 With a slim, modern design, Hammock is perfect for storing everyday essentials. Great for your entryway, bedside table, desk and more, Hammock  features three microfiber suede-like pockets made for holding reading glasses, sunglasses, smartphones, tablets, keys, mail, and more – keeping them safe and accessible.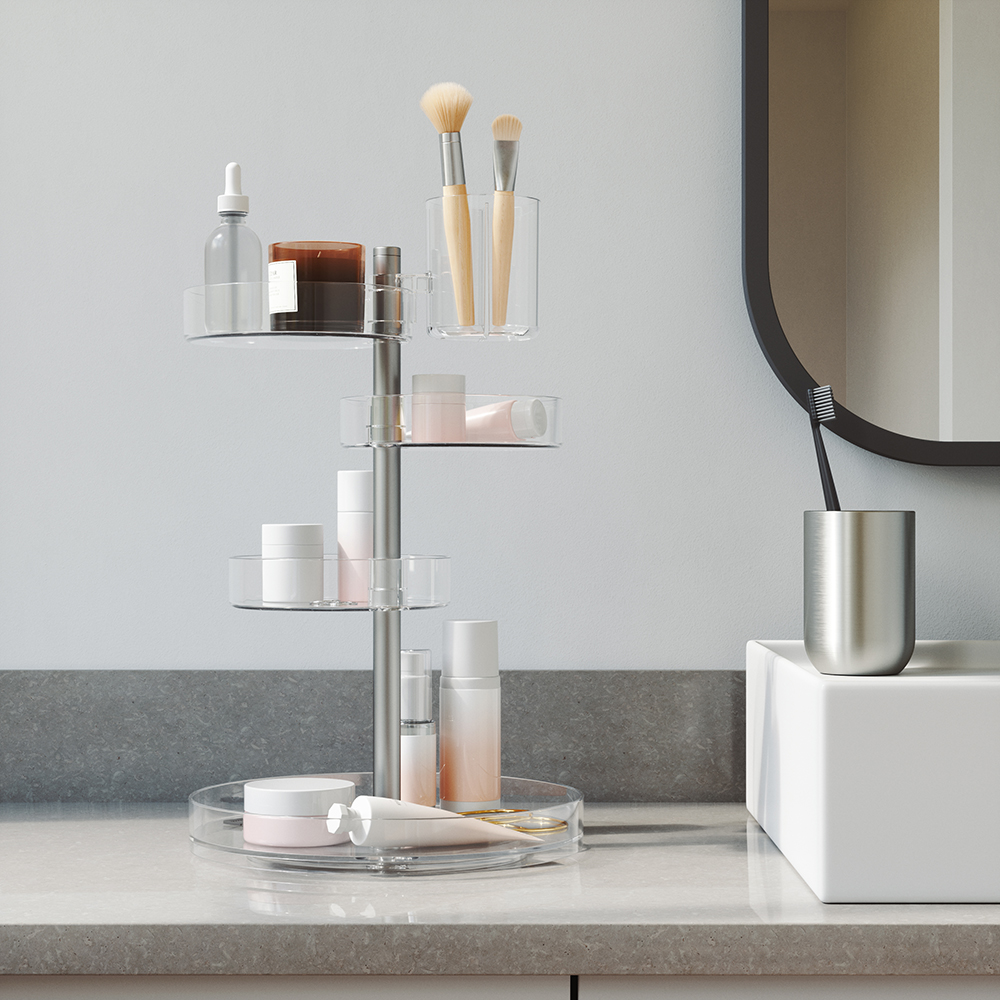 A 360-degree rotating makeup organizer, Pirouette  has a large capacity but a small footprint, making it easy to display on any countertop or vanity. Each layer's placement can be customized and locked into place for varying sized products. With a clean and minimalist design, Pirouette is the perfect organizer to help store your everyday skincare and makeup items.
GLAM HAIR TOOL / COSMETIC ORGANIZERS
Keep all of your hot tools and hair products in one discreet place. Glam Hair Tool Organizer instantly declutters your drawer, countertop or cupboard. With lots of storage to place hair products and hot tools, Glam even includes a silicone heat-proof mat that will protect your surfaces. This organizer is a must-have for any hot tools lover!
.
A versatile rotating desktop organizer, use Cascada for office supplies, crafts, stationery, makeup and more. Cascada has a swivelling base and two separate compartments that can be stacked on top of one another or used in different places. This acrylic organizer makes the perfect storage solution to neatly keep things easy to access - whether on a desk, countertop, vanity and more.
.
View the full Umbra range here:
Leave a comment