Introducing... ECOYA Laundry
Elevating the humble to the heavenly, our new
Laundry Collection
offers a long lasting and luxurious fine fragrance experience.
This premium new collection has been designed to completely transform your laundry routine, because for us, that freshly laundered, clean-linen experience should be an everyday luxury.
New Zealand Made – Vegan – Palm-Oil Free – Free From Nasties*
*No nasties means no Phosphate, Ammonia, Parabens, Phthalates, Artificial Colour, or Petroleum.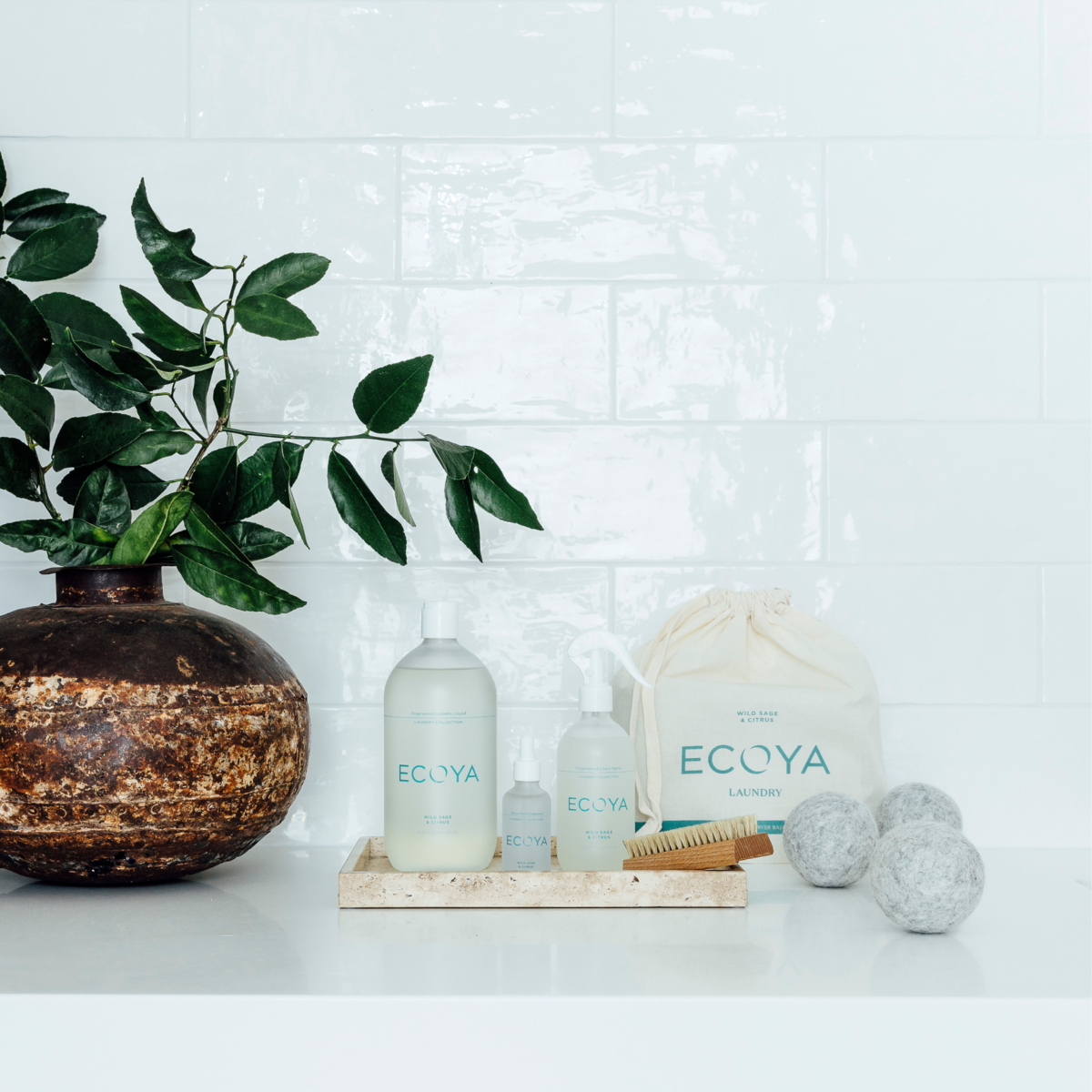 Following your wash, our
Fragranced Dryer balls
, will subtly fragrance your linens while they dry; Made from 100% New Zealand wool, the balls bounce about your dryer, preventing bunching, creating airflow and absorbing the moisture of your laundry, hence reducing drying time. The
Fragranced Dryer Balls
come with a 50mL
Fragrance Dropper
and can be used up to 1,000 times.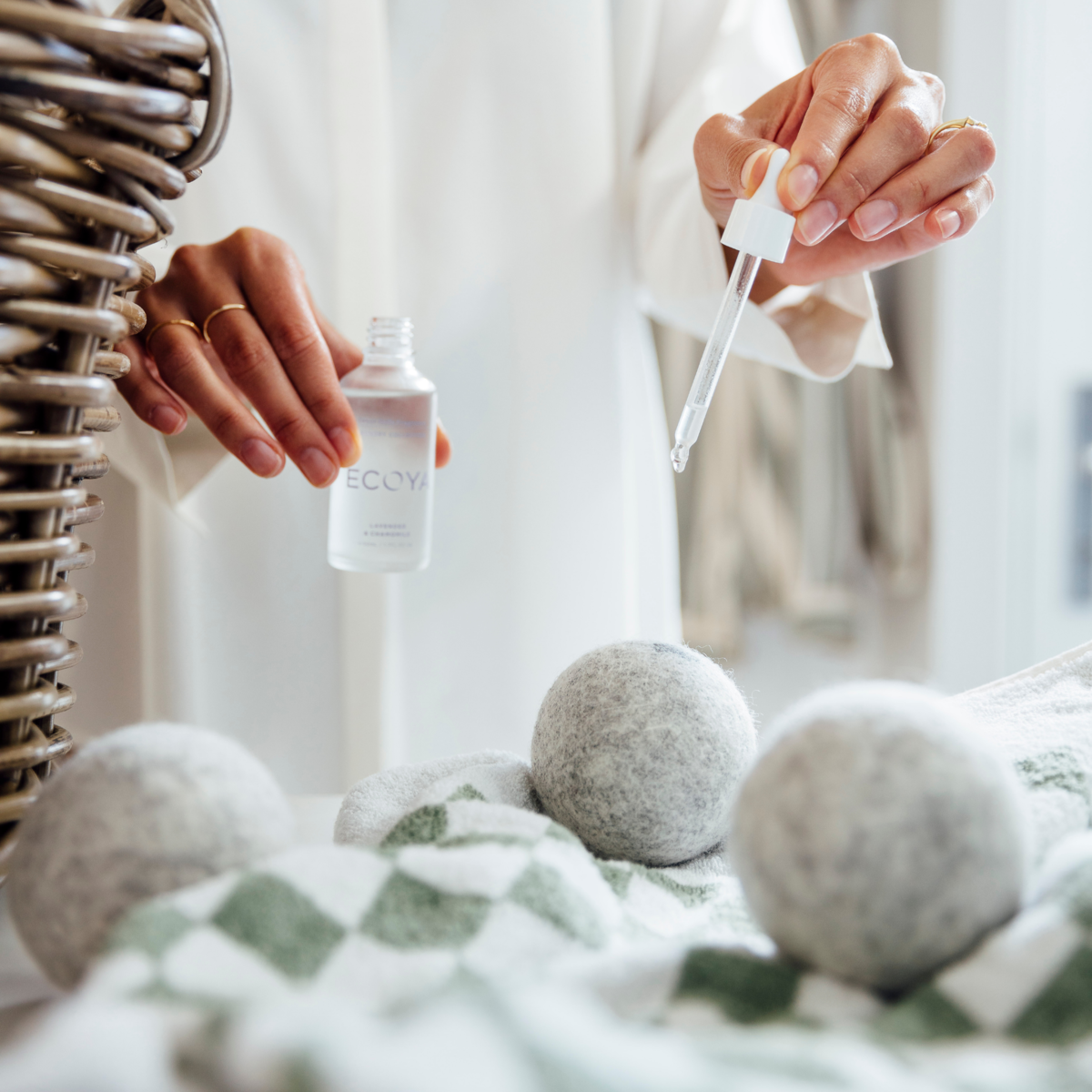 Finally in the Laundry Collection, is the delicate
Fragranced Linen Spray
. Designed to be used on your freshly laundered linen, or to refresh between washes; spray a
fine mist before ironing, spritz on your bed, fabrics and towelling adding that final layer of luxury to your linen.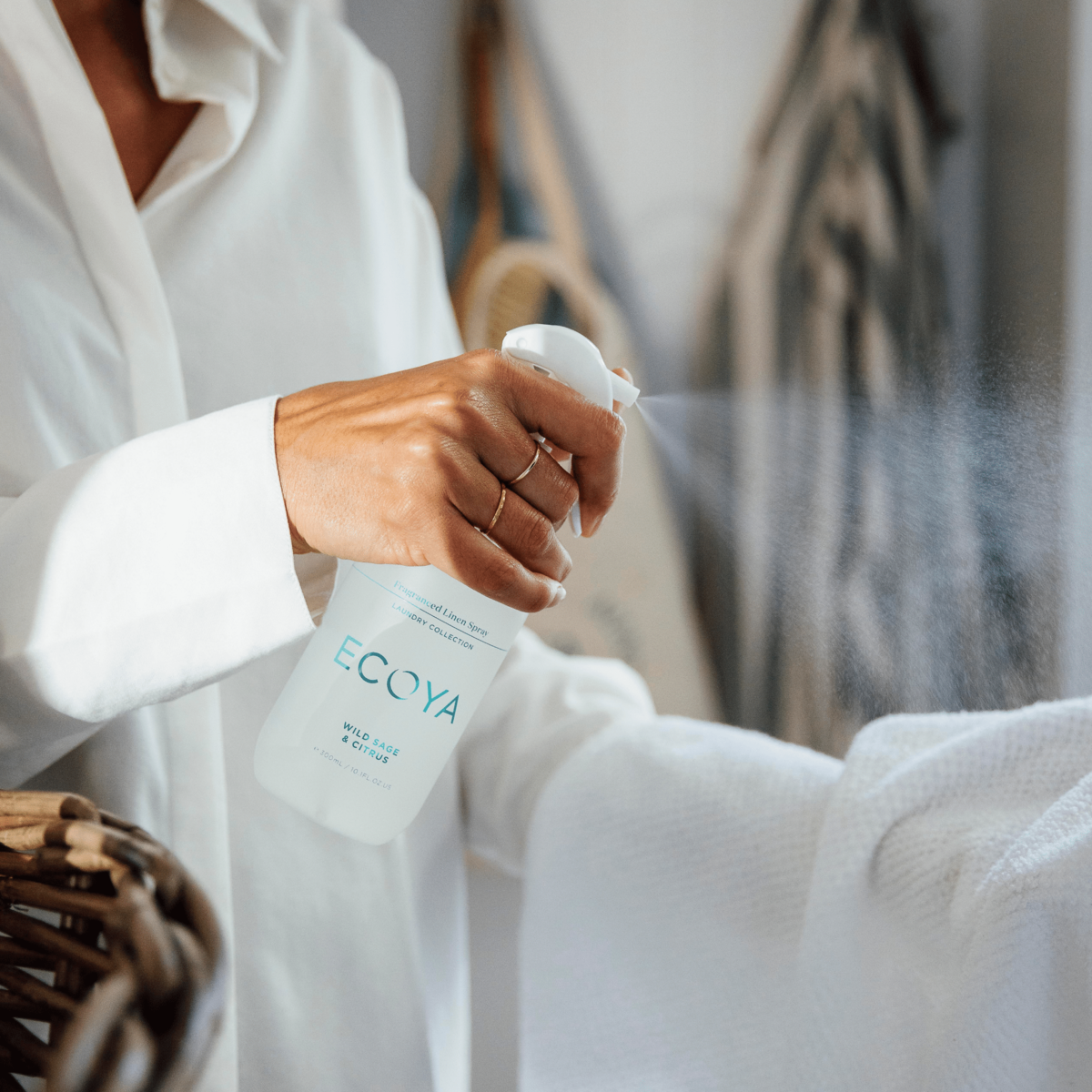 The collection is fragranced in two exclusive Laundry Collection fragrances; Wild Sage & Citrus and Lavender & Chamomile (Coming soon!)
Leave a comment